5 Minutes to Understand LED Work Light
LED work lights are widely used in our daily life now. But why? Actually, with the development of lighting technology and the improvement of energy efficiency, the work lights have also undergone tremendous changes. LED work lights not only have the advantages of low energy consumption and high brightness of LED lamps to meet daily lighting, but also have the flexibility of portable and multi-functional compatibility to meet the different needs of various special occasions, such as for you are running, fishing, camping.

LED work lights to come in a wide variety and have different uses. There are several types which may help you to understand whether a particular LED work light suits you or not.
LED Headlamp
When you are running at dusk, pitching camp at night, or just looking for something in the attic, you can't beat the hands-free lighting convince provided by a headlamp. So, LED headlights are created to solve this kind of problem. You only need to wear the light on your head, then leave you free to work, read, and explore whenever and wherever you want.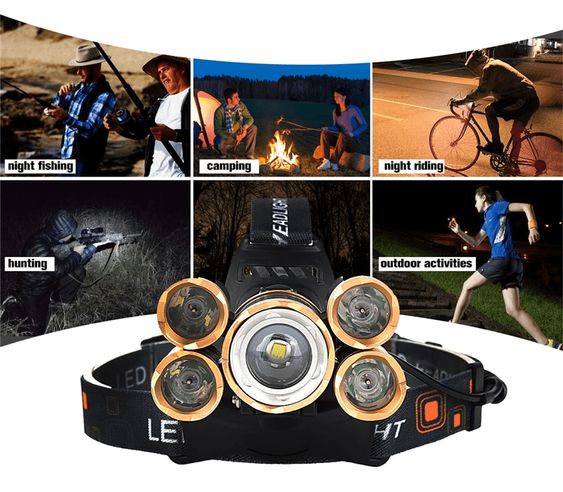 source: https://bit.ly/2lZsezJ
Headlights are divided into two categories: one is for ordinary use. When you go fishing, jogging or running in the evening, when you need to set up your tent in the dark, when you are looking for something to carry in a dim loft or warehouse, are you feel powerless because you have to hold the light in one hand? But now you know the LED headlights, why not just put it on. If you are an outdoor hunting enthusiast, it also a good hunting lamp.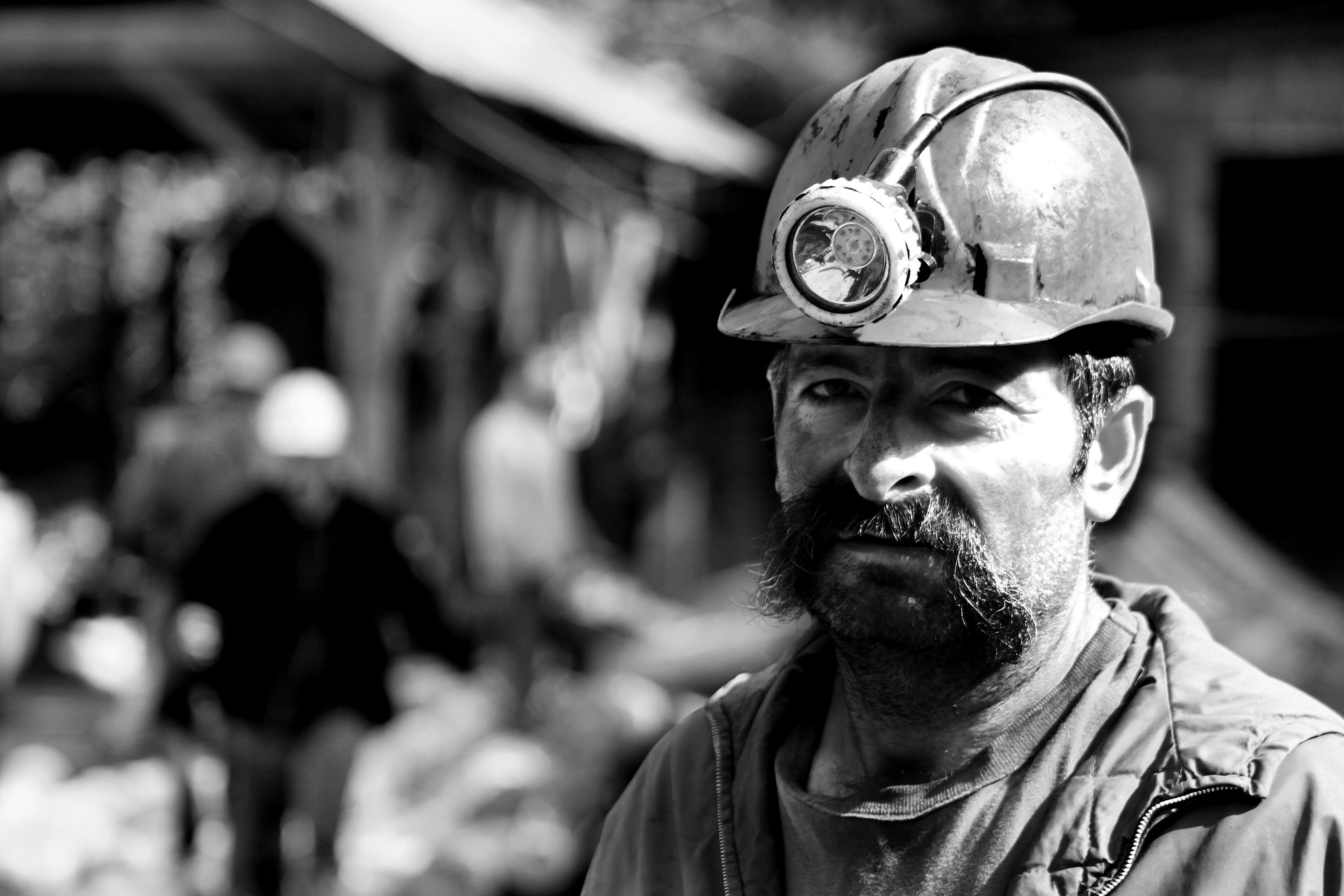 The other type is miner's headlamp which is especially for explosion-proof mining use, is a powerful head torch used for the portable lighting of underground mining workers. It is usually installed on a special safety helmet. Because the mining environment is complex and difficult, the requirements for such lamps are also higher. Not only should the lights be bright, but the battery lifespan should belong, and more importantly, the explosion-proof level should be high, so that the light can shine normally in the event of danger.
LED Torch Light
It is a portable handheld electric light that is essential for home us. It also is a powerful torch light can be used not only for daily or outdoor portable lighting but also for emergency lighting. Nowadays many LED flashlights have changed the traditional structure of the past and incorporate many new elements.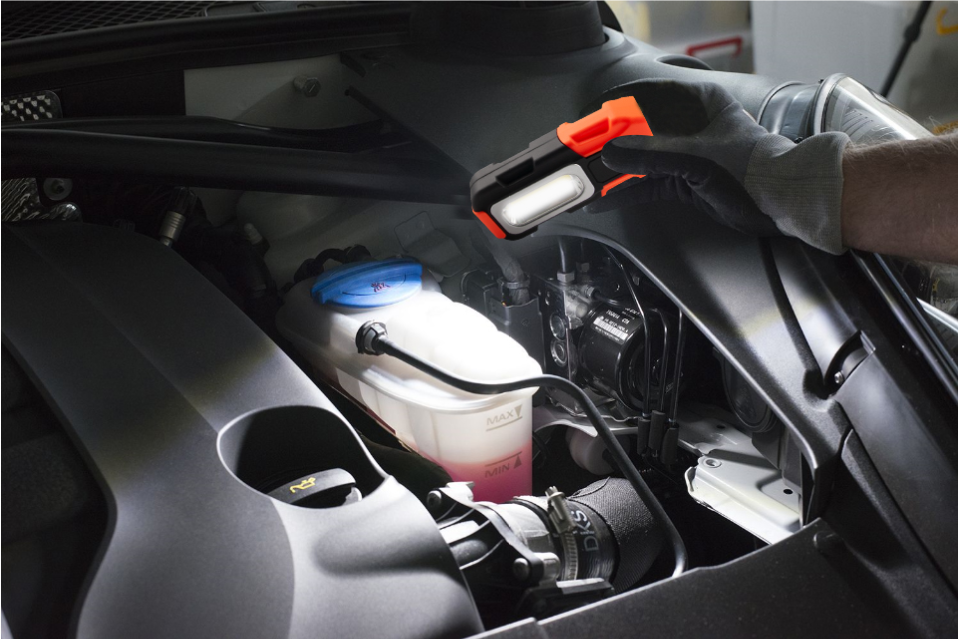 First of all, the lighting source changes from the traditional halogen lamp and the fluorescent lamp to the LED lamp, lower the energy consumption, more stable the light source, and brighter the brightness. Secondly, many are rechargeable LED flashlights that are equipped with a rechargeable large-capacity lithium battery or solar panel, greatly increases the battery life and reduces certain troubles. In addition, in order to meet the different needs of more people, some flashlights are waterproof, some have high lumen, or some are super bright.
What's more, there are some mini pocket flashlights the same size as a pen. Some can be folded, some with a magnetic base, some with hanging hooks, or integrate these functions into one. These types of flashlights free your hands and become an essential lighting tool for garage repairing and maintenance workers.
LED Camping Lantern
Nowadays, outdoor summer has become a trend. More and more people are beginning to go camping as a way to stay away from the heat and the city, to heal their fatigue, enjoy and relax in nature. People always have romantic illusions about camping nights, but in fact, the outdoor is full of dangers.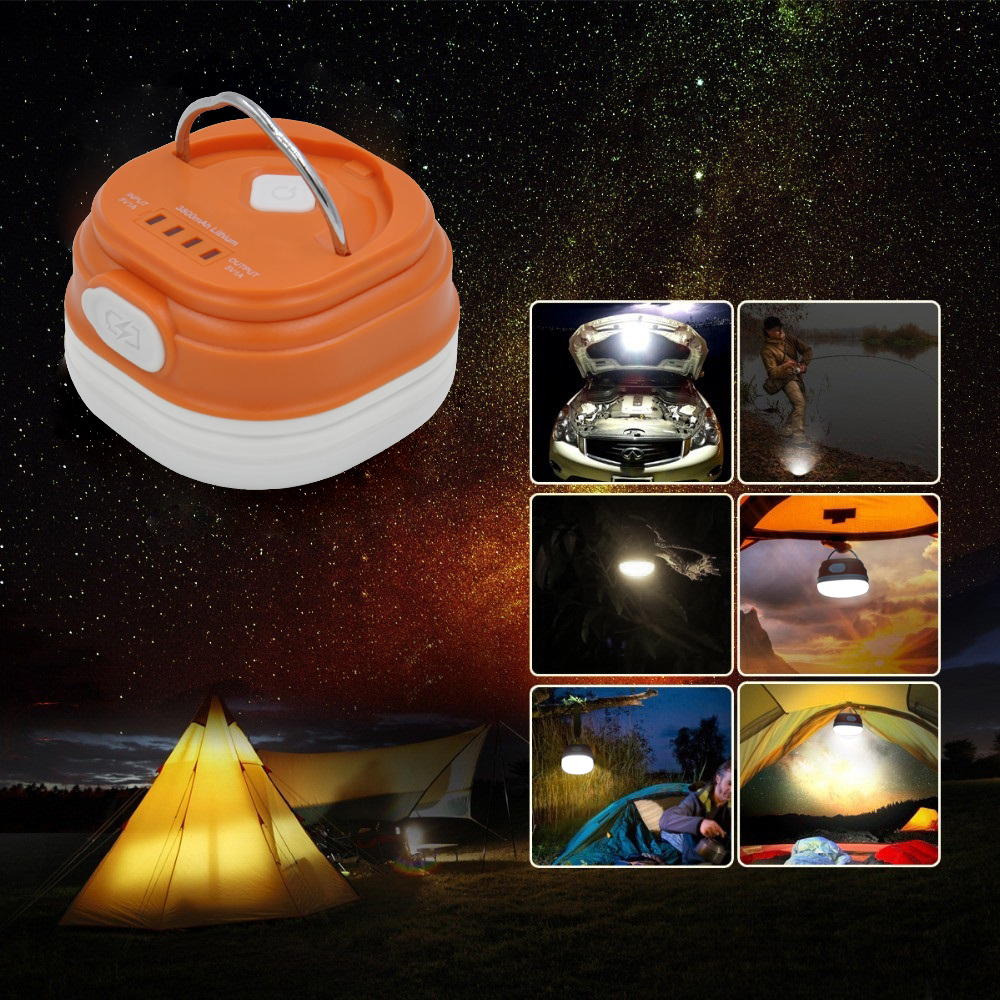 Actually, in addition to the necessary tents, cookware, and sleeping bags, another thing that is essential is LED camping tent light, which not only to bright the camp but also to enhance the safety of the range of activities. There are many types of camping lights, such as battery operated lanterns, rechargeable camping lights and solar camping lights, so you have to choose according to your own needs. A suitable light not only brings light but also sets off the atmosphere, bringing different memories to your journey.
LED Floodlight
LED flood lights are becoming more and more popular. It is a point of lighting source that is uniformly illuminated from a specific point to all directions. It has low wattage, high illumination range, and can be adjusted at any angle. It is very useful when you are going to camping or doing the repair work at the outdoor. It is not only portable to carry but also has the bright light that helps you keep away from cumbersome wire connection in your workshop.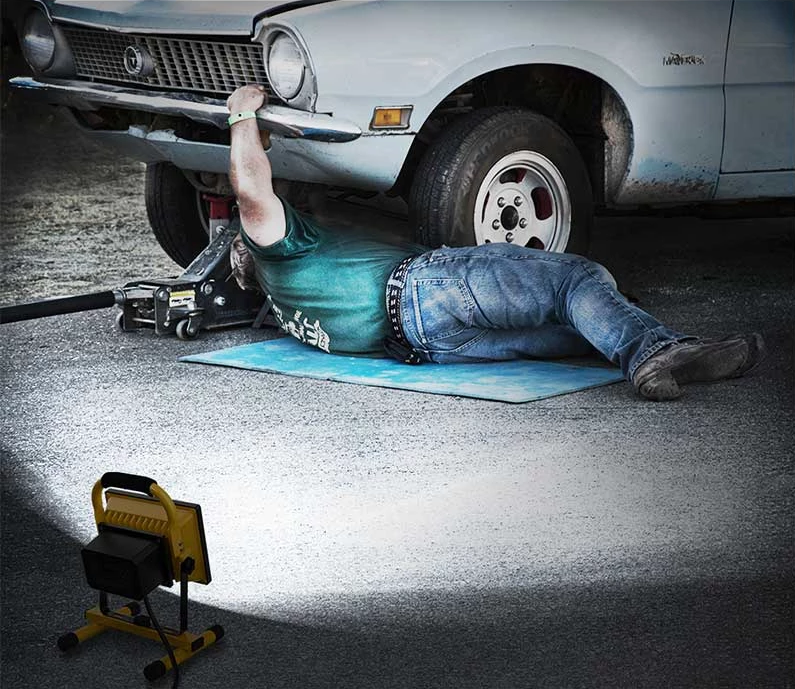 source: https://bit.ly/2khhoEO
Compared to LED torchlight, LED floodlight can easily light up a wide range and convenient to your work. Whether you are fishing in the wild or repairing a car in the garage, you can bring a LED floodlight, put it in the right place, then you can concentrate on your fishing or repairing.
LED Spotlight
It is a kind of LED searchlight that used in a variety of applications such as everyday needs or in the event of an emergency, which is an economical solution for storms, camping and much more.
It is lightweight, and has a strap that will allow you to take it with you and hang it anywhere! What's more these products have a waterproof rating greater than IP4, which can protect it from splashing water from all angles. And it is suitable for outdoor environment, adverse weather conditions.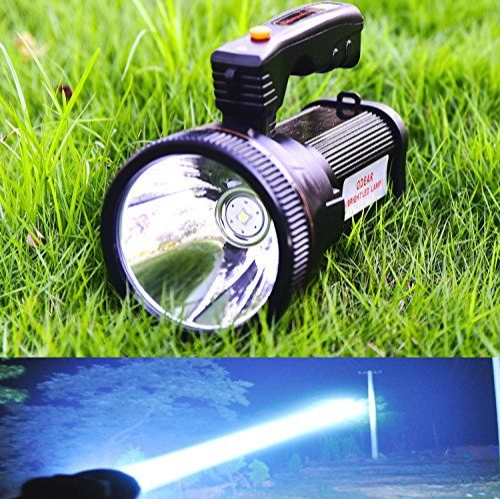 source: https://ebay.to/2lvGxfa
After introducing the types of LED work lights, I hope you have a certain understanding of it. So, what are the common characteristics of these work lights that you need to compare when purchasing? One is its charging method, and the other is how it is used.
The power supply is equivalent to the heart of a lighting fixture. Without the power supply, the entire light cannot be illuminated. At present, LED work lights on the market can be roughly divided into two types: non-rechargeable and rechargeable.
Non-rechargeable means you need to use a dry battery or need to plug the plug into the socket to work properly. Although the dry battery power supply has certain timeliness, you can use a battery when the work light is not available. But even with new batteries, its illumination is much lower than the brightness of plug-in or rechargeable work lights. And as the usage time increases, its brightness will become weaker and weaker. This will bring some inconvenience to your use. The plug in type is common in the construction site, and the brightness is high, which can illuminate the entire venue. But if you use a plug-in work light outdoors, you will find it difficult to find a suitable plug.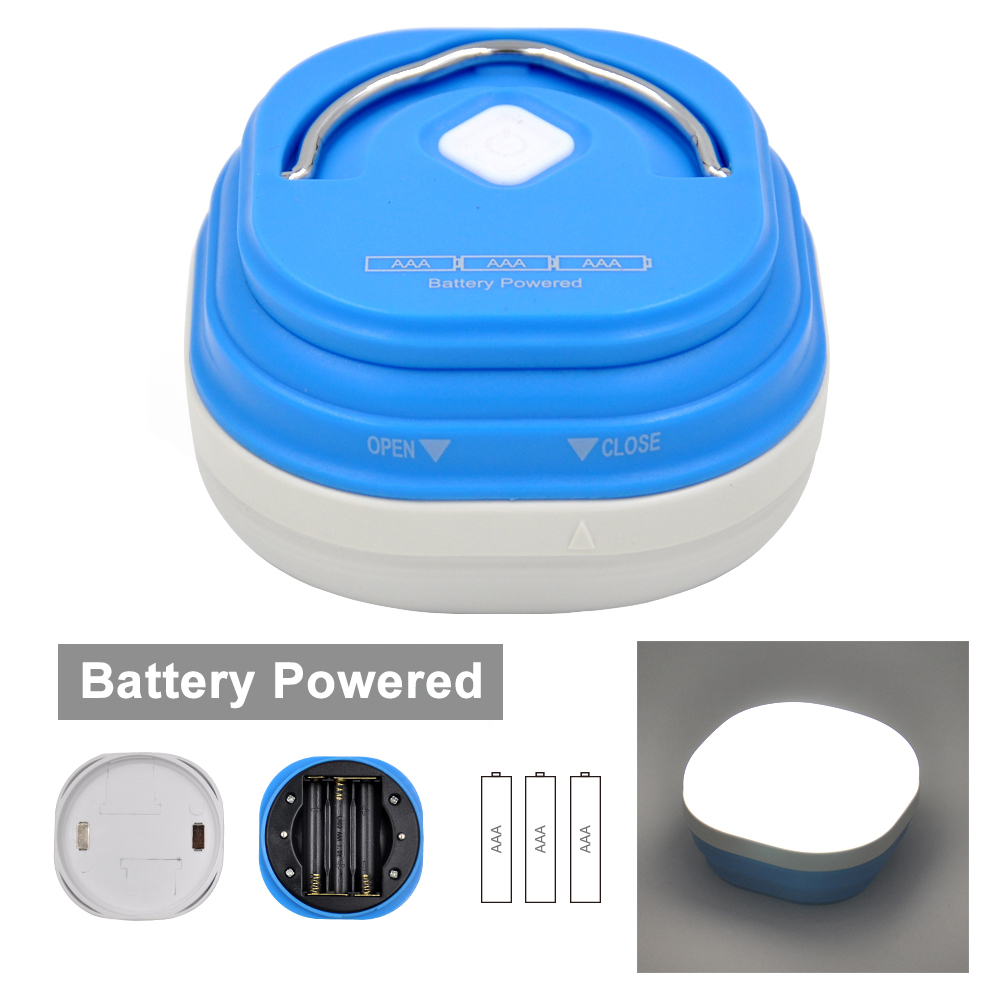 As for rechargeable, there are two ways to recharge. One is that it has a built-in rechargeable battery that you can charge with a power adapter, USB or a cigarette lighter on your car. Another is it has built-in solar panels that are powered by it.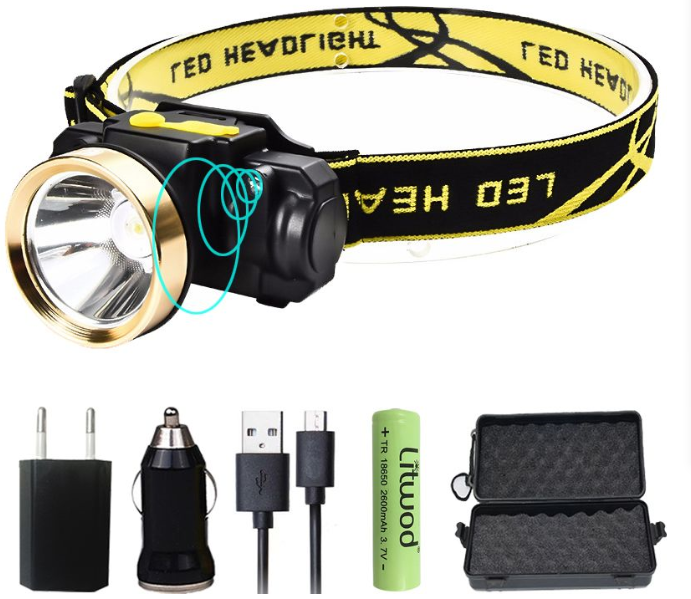 source: https://bit.ly/2ltP9Tr
The built-in rechargeable battery can be a nickel-cadmium battery, a nickel-hydrogen battery, or a lithium-ion battery. All three are rechargeable, but compared to the other two, lithium batteries are currently the best performance, with the largest power reserve, the lightest weight, the longest life, the shortest charging time, and no memory effect.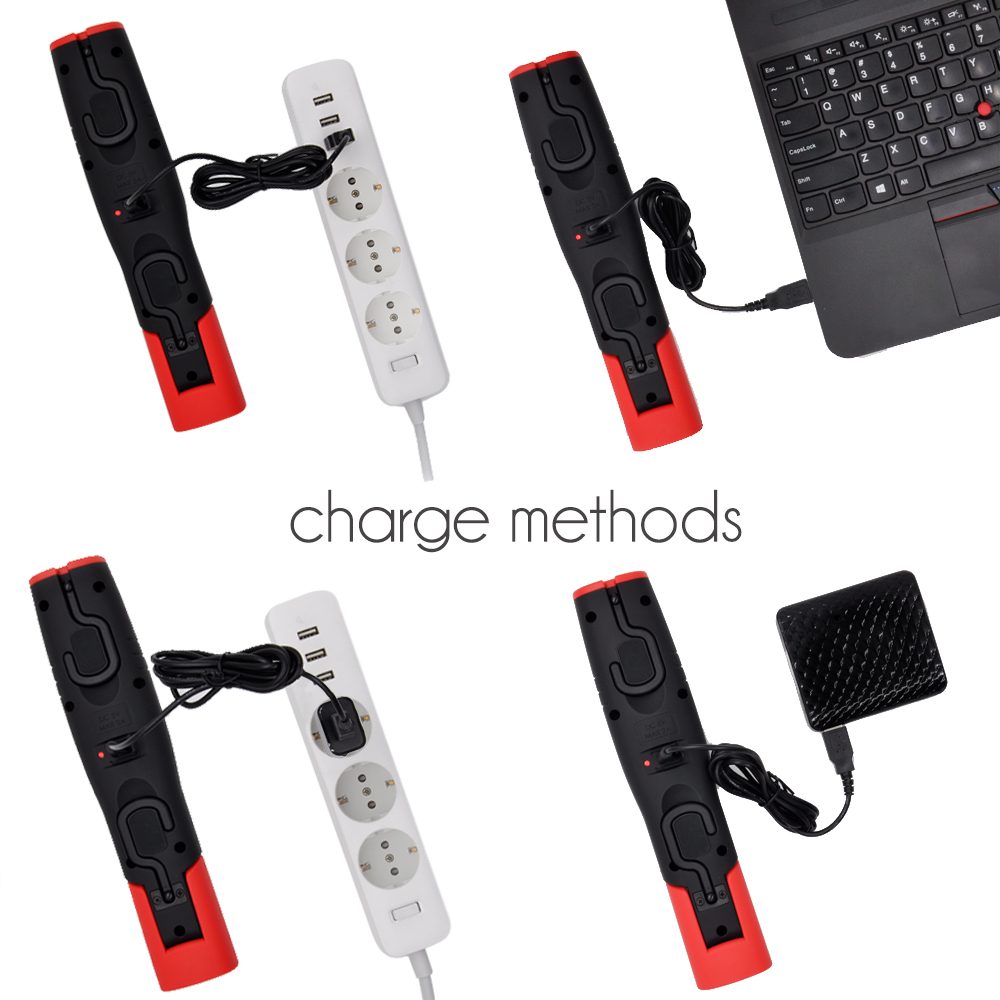 Compared to the integrated power adapter charging, USB charging shows its convenience. You can use the data cable to charge directly on the USB interface such as a socket, computer, mobile power, etc., or you can charge with the power adapter, no need to worry about finding the plug outdoors. In addition, the cigarette lighter on the car is also a good place to charge. If your work light is portable and always bring in the car, then the cigarette lighter can help you solve the trouble that the work light suddenly loses power.
For example, Enuotek is an online retailer of LED lighting with ten years of sales experience, they have a new product---portable LED work light, which also has flashlight mode. Powered by a 3.7V 2200mAh rechargeable lithium battery with over-charge and over-discharge protection. And it can be directly charged by USB, and can also be charged with the power adapter. After 4 hours rechargeable, it can last 3 hours in 400 lumens work light mode or 7 hours in 150 lumens flashlight mode. It is a must-have for home, car, warehouse or outdoor use. See more product details on YouTube.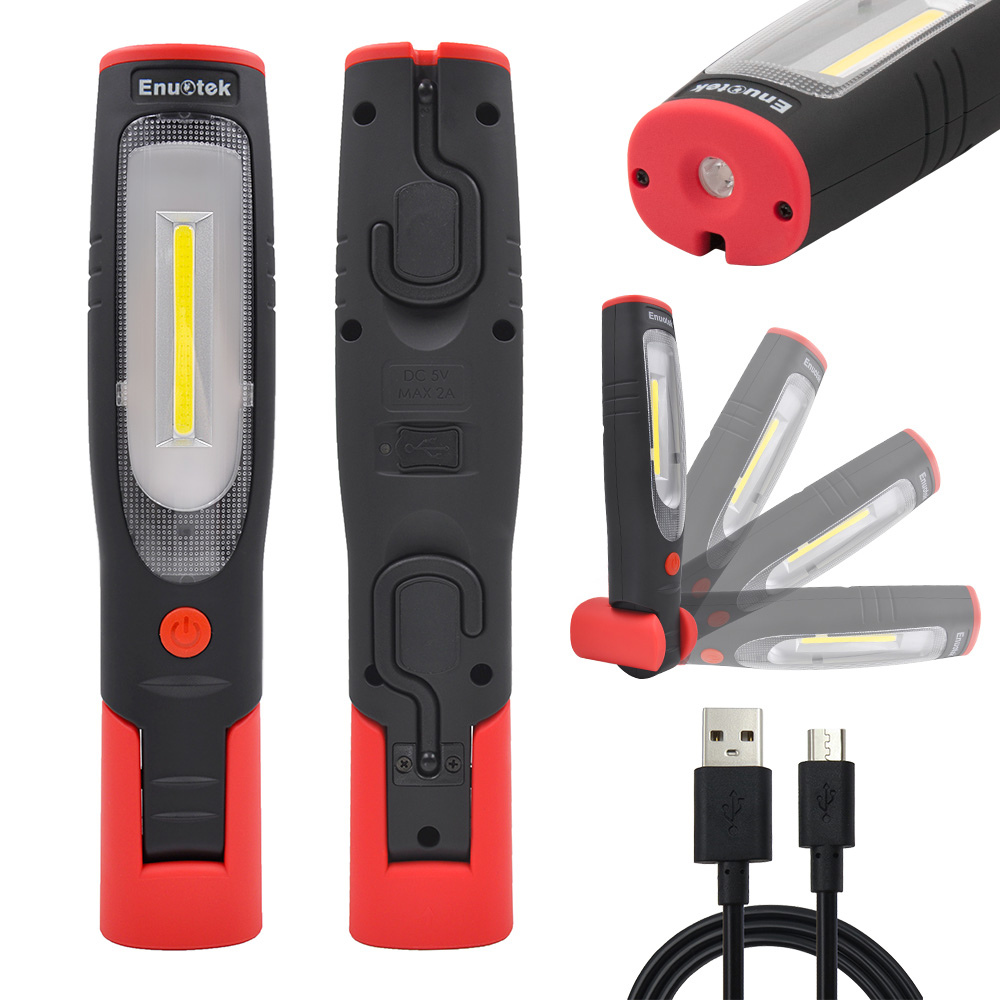 The solar work light does not need to be manually charged like a battery-powered work light, reducing the pollution caused by the exhaust gas battery, and can also be used in remote areas, except where solar energy cannot find any power source. But the light output and running time of solar work light is limited by the amount of energy that can be absorbed in a day. If you don't charge it in the sun for a few hours before using it, you may have a low battery in an emergency, which will cause some inconvenience.
Therefore, when choosing a work light, you should consider which charging method is suitable for your environment, or it will bring some trouble for your work.
source: https://bit.ly/2ktYAlJ
The difference in usage is to adapt to the needs of different occasions. In addition to the headlights that need to be worn on the head, other work lights can be divided into two categories, one is fits the size of the palm and can be held in one hand, and the other type has a strap or handle to carry and use.
Wearing on your head can completely free your hands, it can also give you a comfortable work or exercise while bringing you light.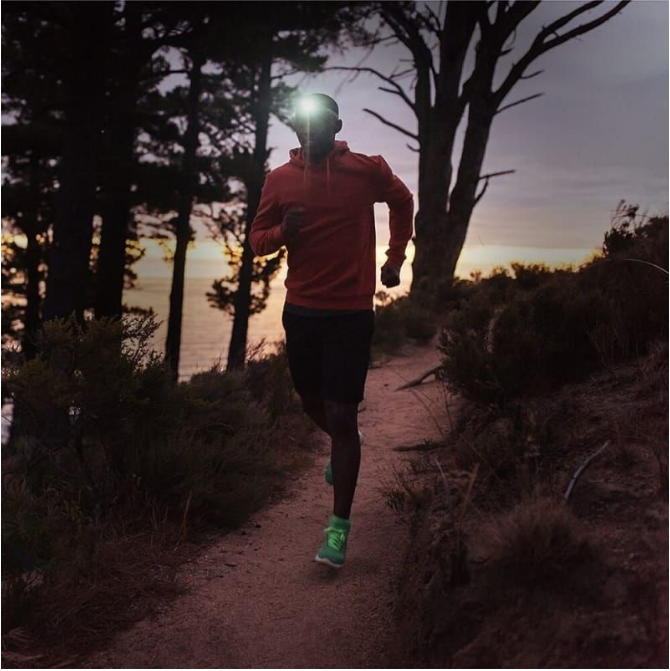 Fits the size of the palm type can be held by hand. Such as LED torchlight, it can be as large as a pen. It could have side clamps that can be placed on a kit or pocket by an electrician or user. It can be foldable to reduce space. It can have a magnetic base, but you have to choose only a magnetic or multi-magnets so you can attach on the iron surface without worrying about falling.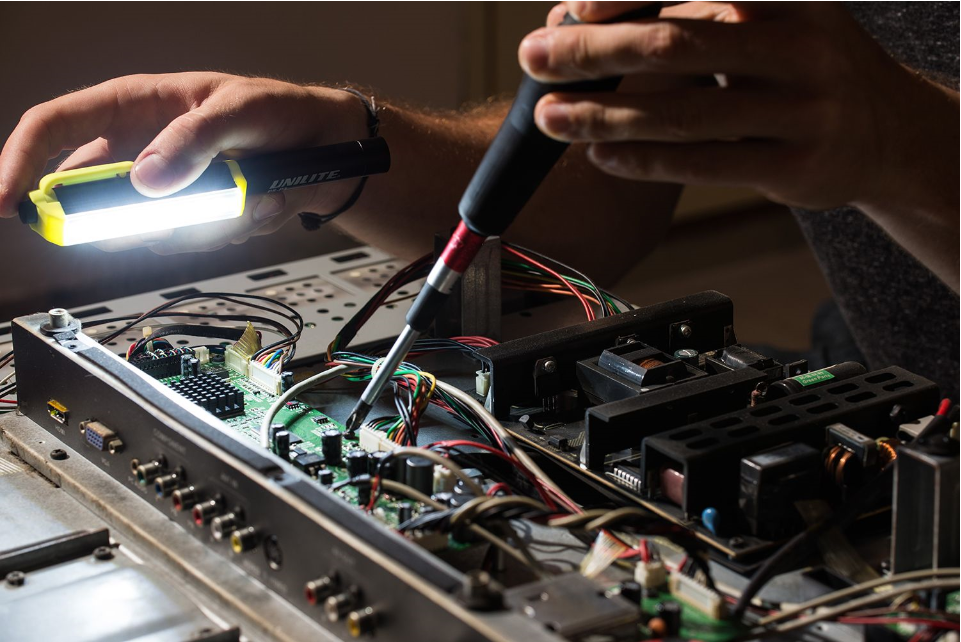 For example, if you are repairing a car, you can attach the work light on an ironed place, so you don't have to only use one hand to fix the car.
The type of LED work light that has a strap or handle is generally a kind of floodlights, spotlights, or camping lights, that need to be moved fluently, which are generally portable.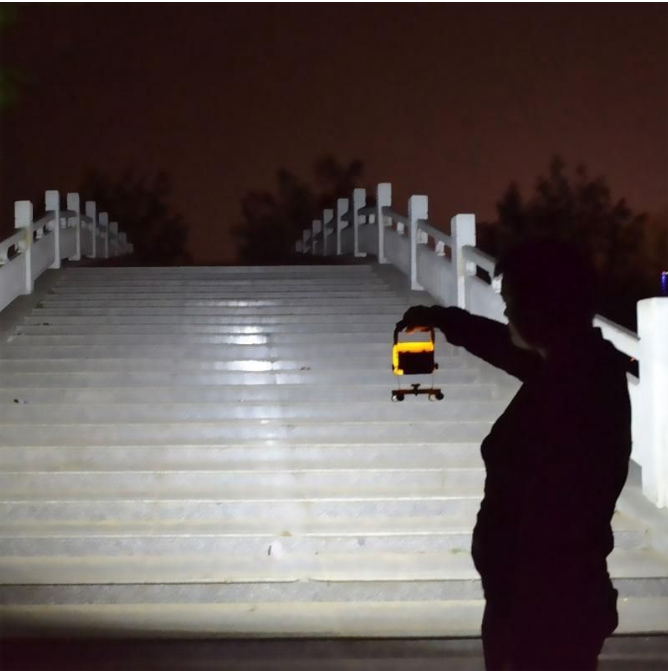 And some even have hooks that allow you to be fixed in one place. Besides, some are equipped with a tripod, some are the tripod of the work light base to allow it to be better placed outdoors, and some are mounted on the spotlight bracket, which is convenient for high altitude or requires long-range light source range.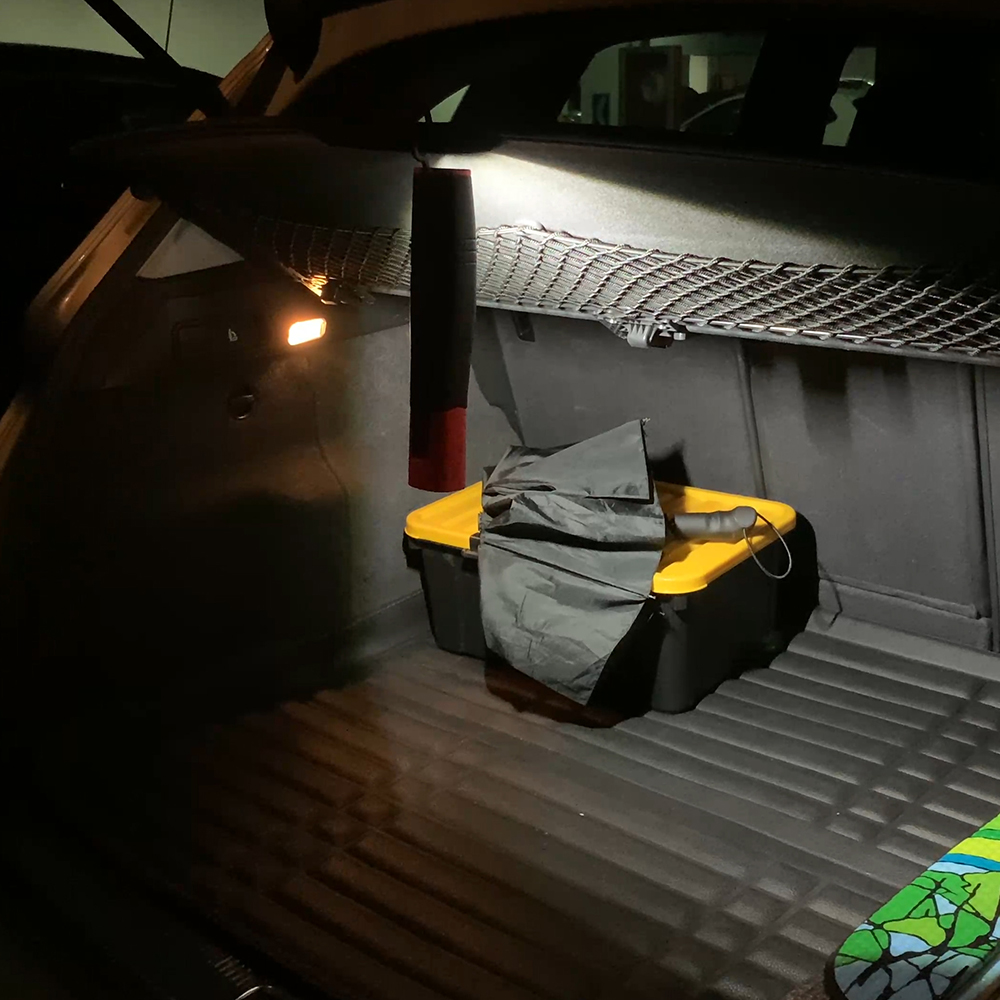 The above is the "you should know" about LED work lights that I introduced to you. I hope that you can no longer worry about choosing LED work lights. You only need to choose the work light that suits you, then you can create a bright and comfortable working environment when using it.