Everyone wants to have a beautiful natural garden.
Do you have a garden but don't know how to make it release more beauty?
You only know that furniture and decorations are stuffed into the garden without knowing the design skills.
We offer you 27 hints of garden design so you can quickly have your own beautiful garden.
1. Do not limit the shape of the lawn
Looking out of your garden window, the biggest shape you might see is your lawn.
If it is a beautiful, beautiful shape, it will set the entire garden on the right track.
Remember, it doesn't have to be a rectangle! Try elliptical, round.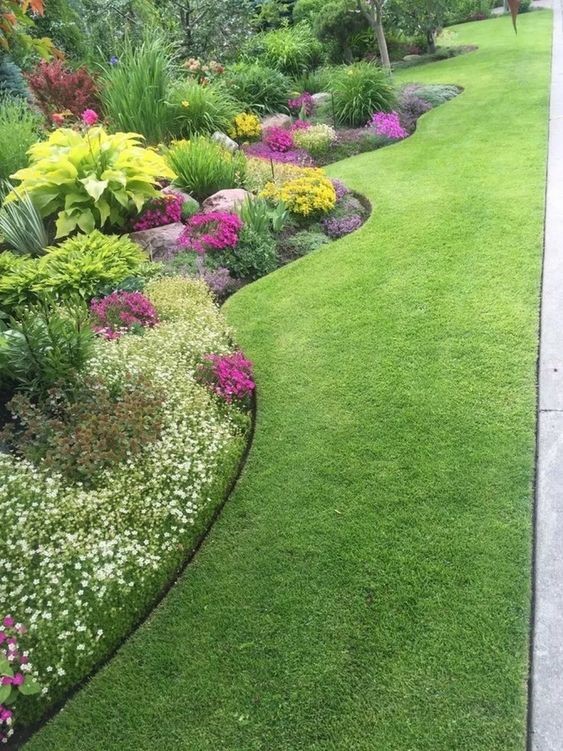 (https://dwz.cn/rGazUdHj)
2. Create a garden room
Whether you want a home office or a yoga room, the garden room is the perfect way to maximize and expand your space.
Find ways to make your garden more than just an outdoor area. You can eat, drink and soak up the sun, making it a natural extension of your home and garden space.
But, if your garden space is limited, please consider the partition of your garden. Think about how to turn it into a comfortable sanctuary for comfortable garden decoration and tactile furniture.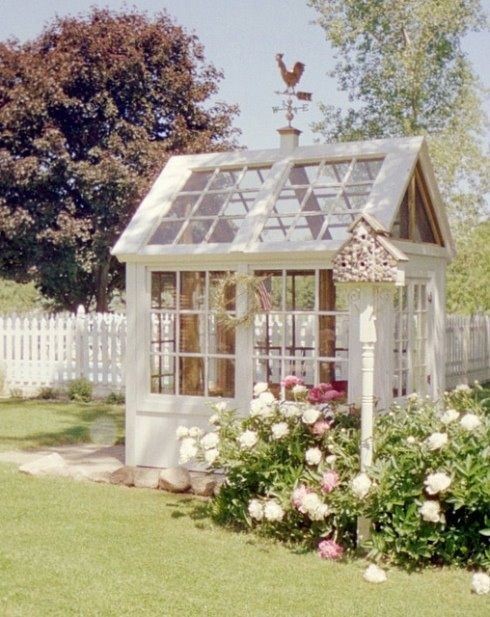 3. Don't forget the lights
Omit to light, don't underestimate the importance of creating an atmosphere in the garden. Whether it's a simple chandelier or lantern to create a garden path, the lighting you choose will bring a true personality to your space, which is essential for outdoor alfresco dining.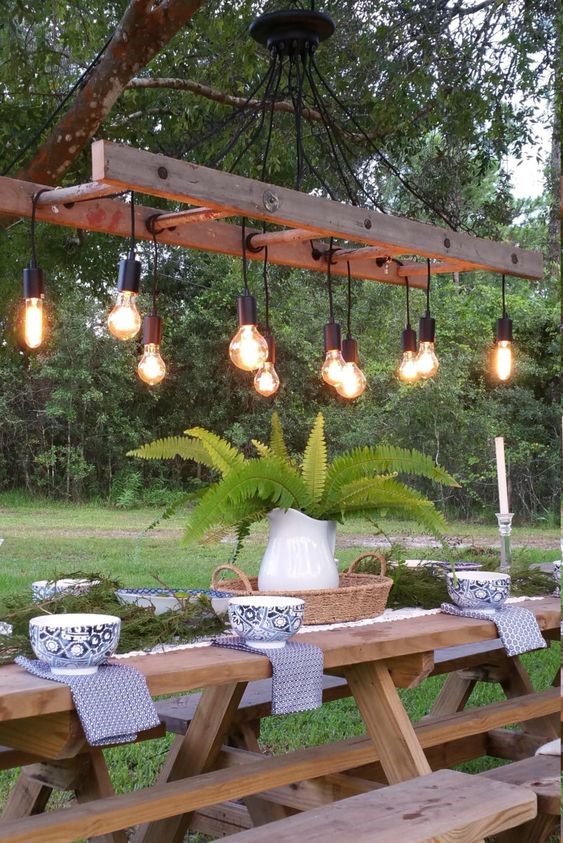 The woody material exudes ascent, and the light yellow light is more suitable for dining in the evening garden. Compared to a white shiny modern light bulb, we need a retro filament light bulb.
4. Do not limit your flower bed
A depth of one meter or more is the perfect size of the border, giving you plenty of room for the small plants in front and the higher plants in the back. In climbing plants, choose an evergreen plant like Clematis, which provides a beautiful and colorful display.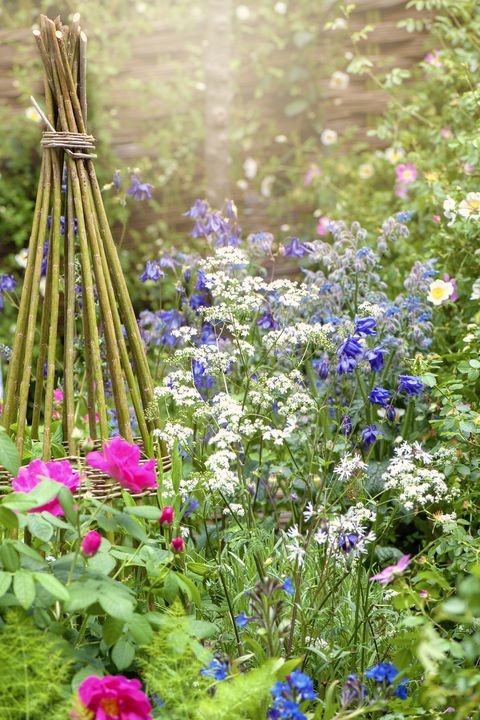 (JACKY PARKER GETTY IMAGES)
5. Pave the way for your natural garden
If you want to create a garden of dreams, attention to detail is everything.
Considering the convenience of walking, you should also consider that your flowers should not be stepped on.
Create a beautiful solution by coordinating your flowers and the paving you choose.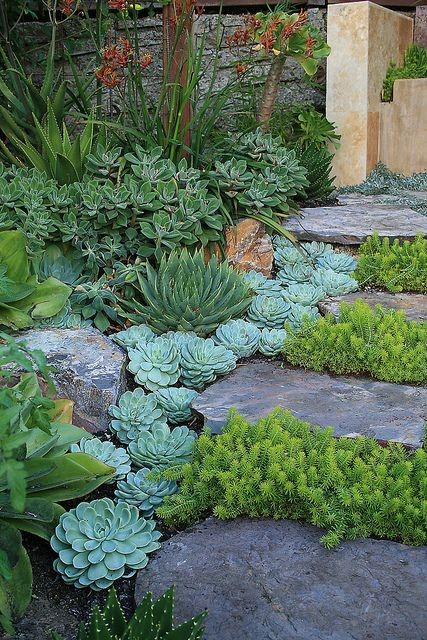 (https://dwz.cn/SaLS0tPZ)
6. Do not ignore the entrance decoration
The most important rule of garden decoration is to combine them with planting.
The entrance decoration is the beginning of everything.
The beautifully decorated entrance will make everyone curious and look forward to your garden.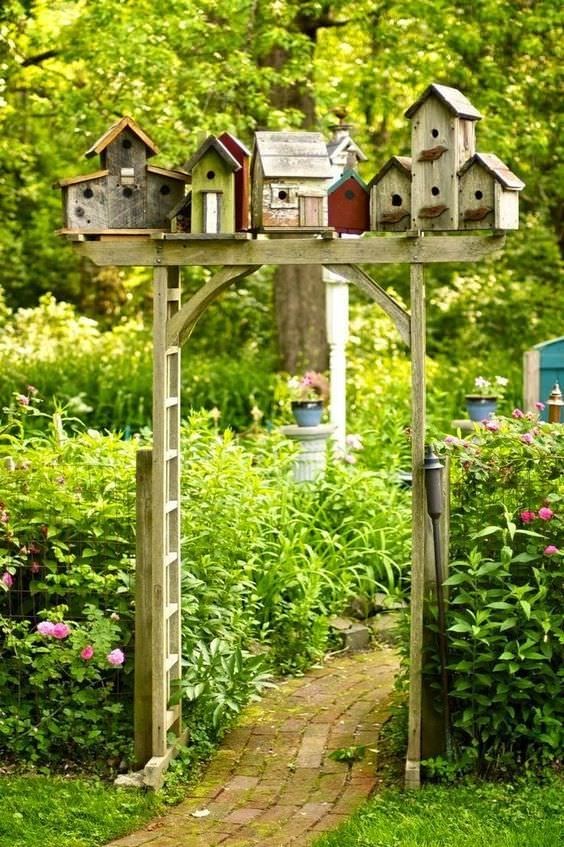 7. Let the garden remember the four seasons
Don't let the garden have only one season.
When you choose flowering plants, try to get some "outdated" performers to give you some color throughout the year.
(JACKY PARKER GETTY IMAGES)
8. Don't sit in the seat
When planning your garden, if you are considering having a table, consider the space and provide enough space for everyone to sit comfortably and pull out the chair without touching anything.
Remember, you need space to walk around the table.
It takes up more space than you think!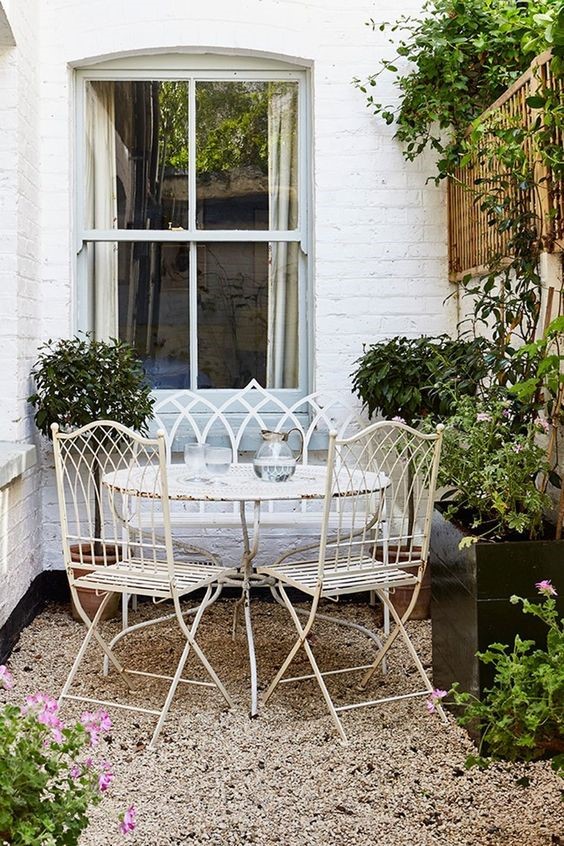 9. Pay attention to your boundaries
In a small garden, border walls, fences or hedges may be the biggest elements.
So it makes sense to make them look good. They don't have to be the same but try to provide an association between them.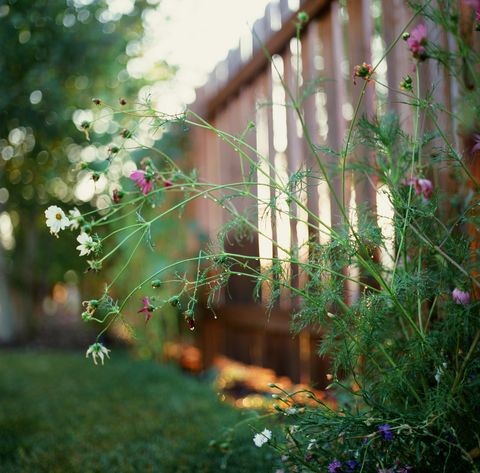 (ELIZABETH MOEHLMANN GETTY IMAGES)
10. Vertical planting is a small space solution
You have a small garden, which doesn't mean you can't enjoy it and make the most of it.
Use planting, fences, and walls to maximize space.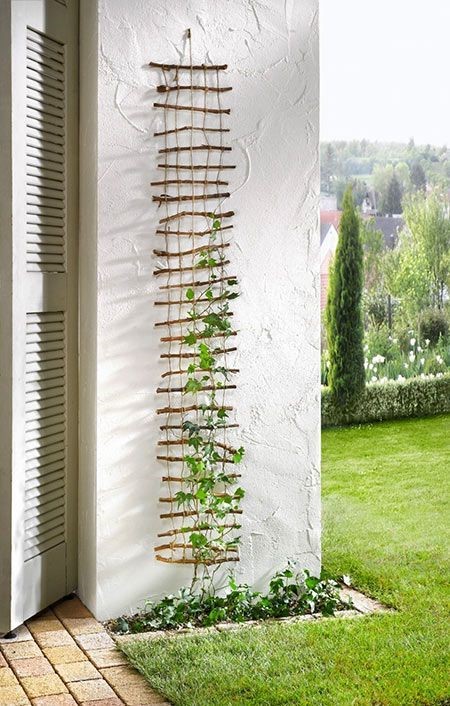 11. Ready to fold table and chair set
Can your table and chair be folded?
If not, sometimes it takes up space.
Buy a foldable table and chair and set it aside when you don't have to use it to give you more freedom.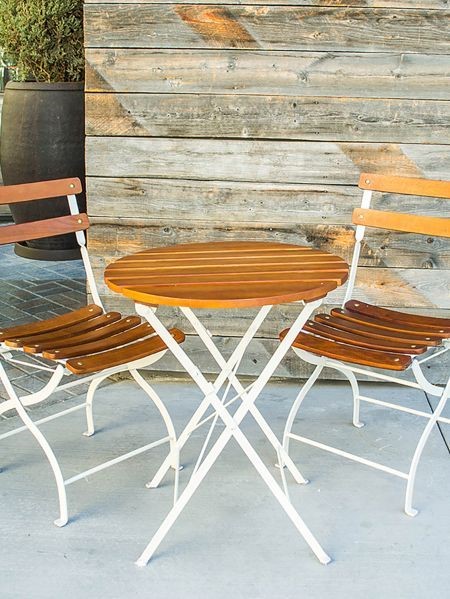 12. Create a space for the children
Children like to spend in the garden.
So make sure you have created an area or divided it into areas where you can play outdoor toys.
For limited space, a sandbox or clay game set in the corner will be very useful, it will let the children play for hours.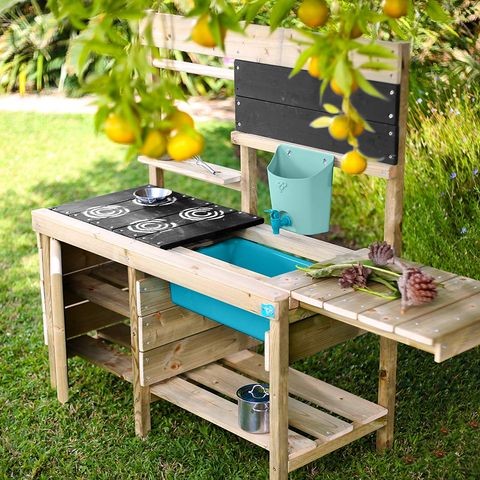 13. Have an afternoon hammock
In the afternoon, listening to insects blowing a breeze, don't you want to stay in the garden?
You can sleep well in your own garden sofa bed.
14. Tables can also be different
Does the table you place in the garden have a high-end dining table with paint?
You can try other styles and the wooden table will be more in line with the garden environment.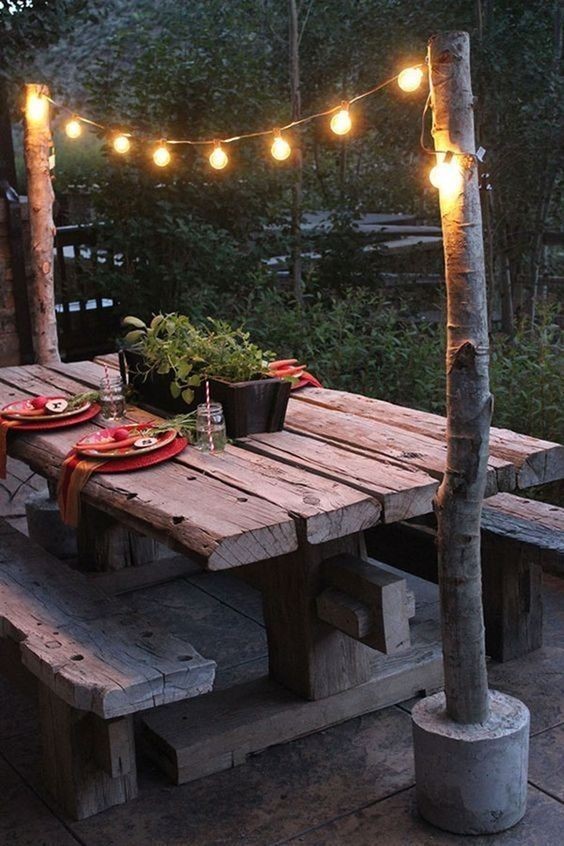 15. Don't forget the wild animals
Always consider the impact of your garden design on wildlife.
Try to help bees plant plants that benefit bees,
Discuss with neighbors to create a hedgehog highway,
Buy some bird feeders to hang on fences or branches.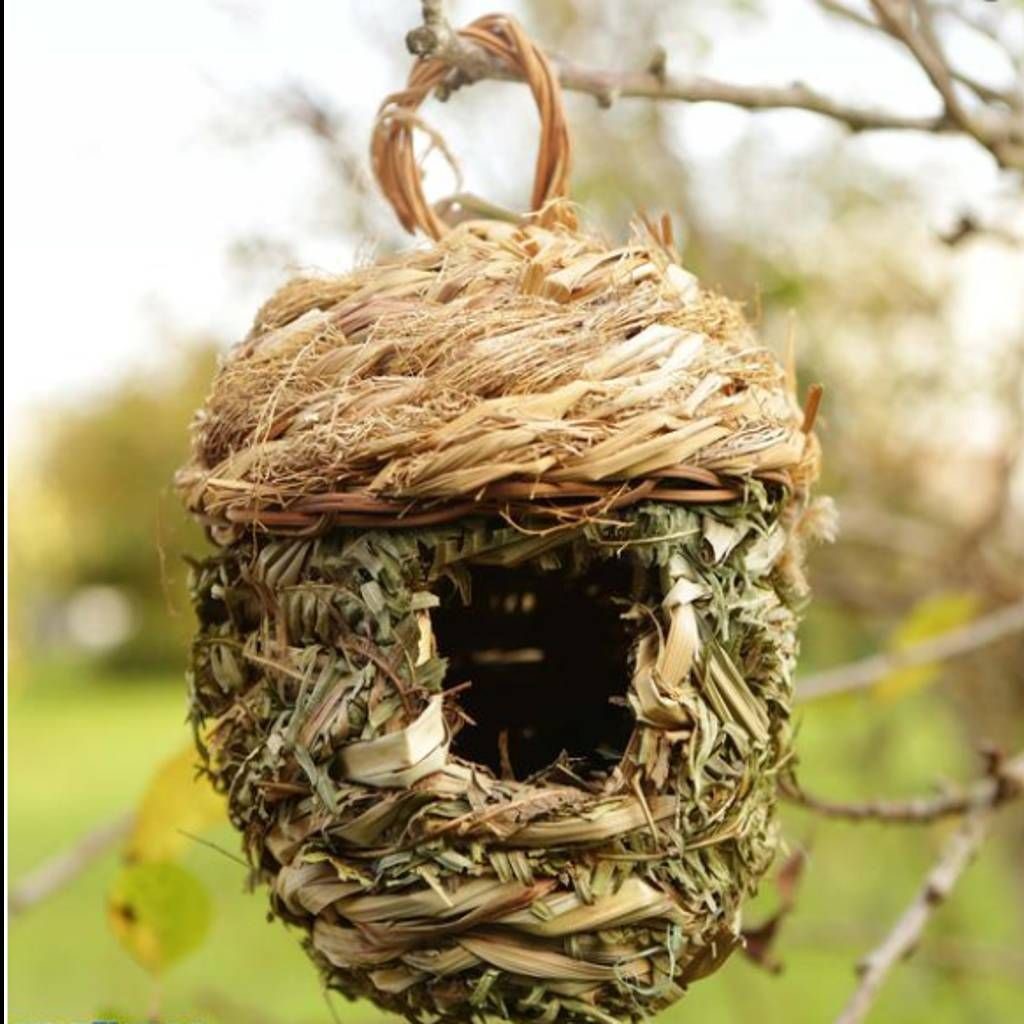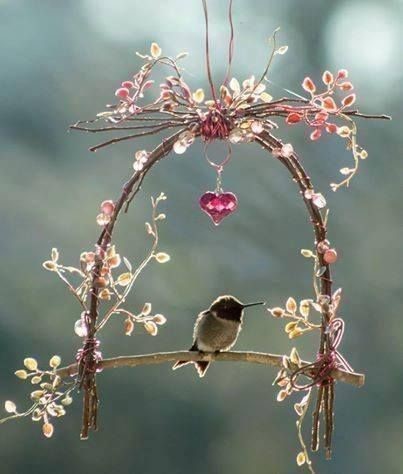 (http://livedan330.com/2014/07/18/hummingbirds/)
16. Preparation of potted plants
Flower pots carrying plants are usually a bright spot in the garden.
Potted plants can also help you carry small plants that are nowhere to be placed.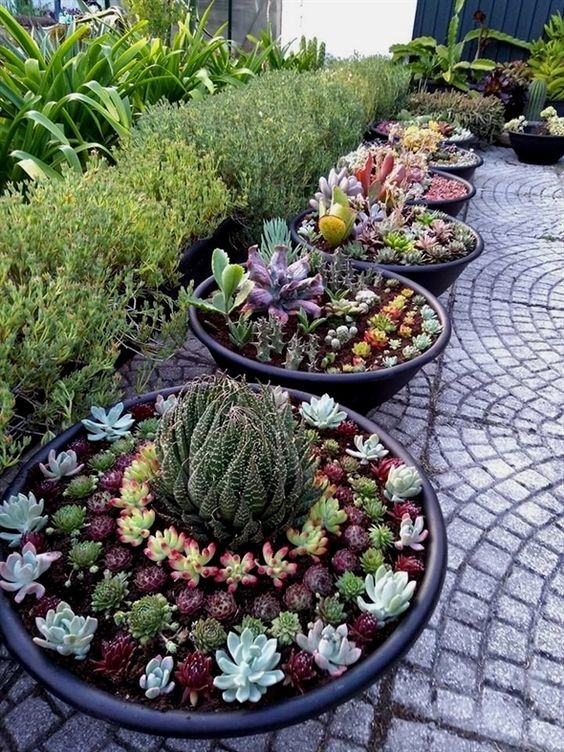 17. Wooden ladder is also a good choice
Your garden is not necessarily flat.
Construct a wooden ladder with a good slope.
18. Through the beautiful porch
Passing through the classical porch that seems to appear in your dreams will make your garden mysterious and elegant.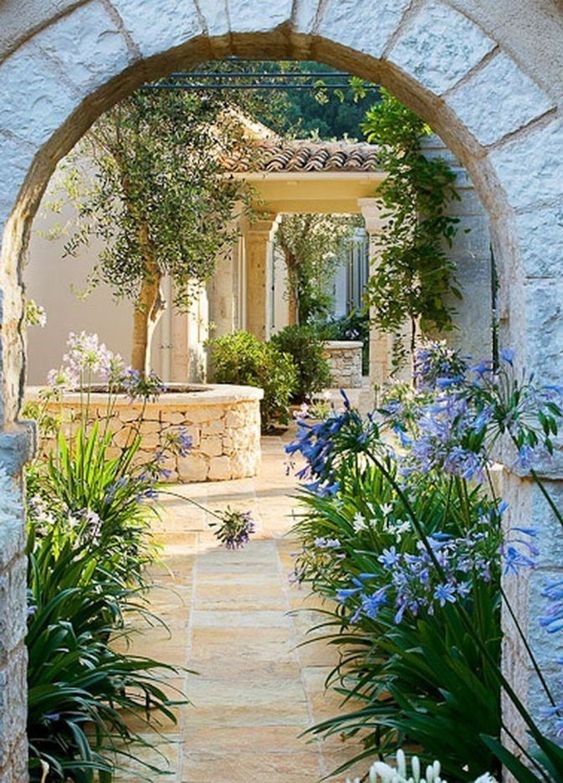 19. Configuration wall plant stand
I don't know what the wall can do?
It is best to put a wall stand to place your plant.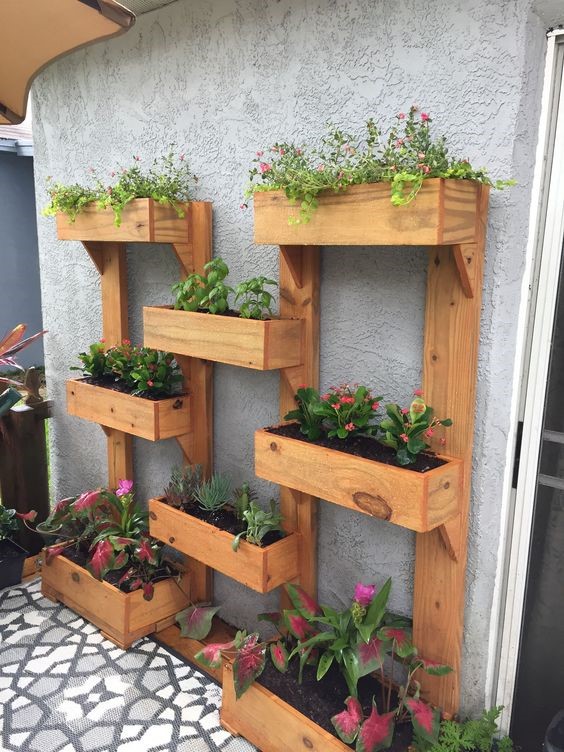 20. Focus on small-scale planting
Not all plants are large.
Choose to divide small areas into specific plants that are both beautiful and innovative.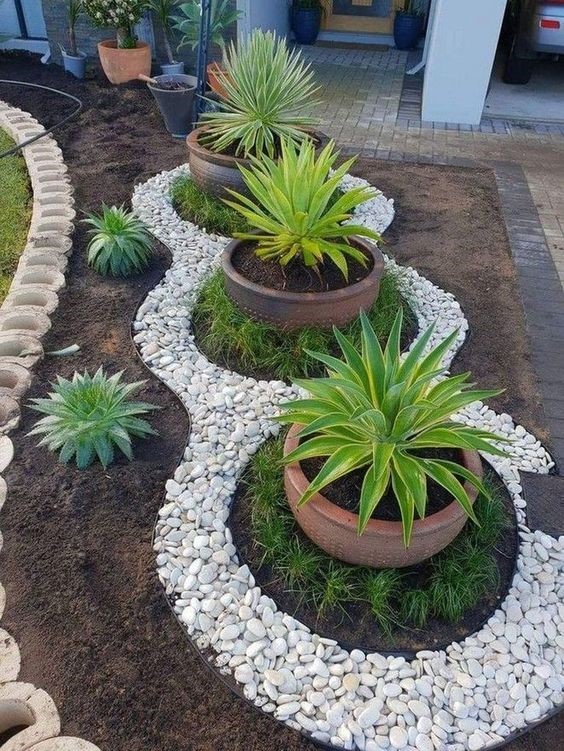 21. Do a good pool design
The pool and garden match very well.
The clear water reflects the shadow of the plant.
Who can't be fascinated?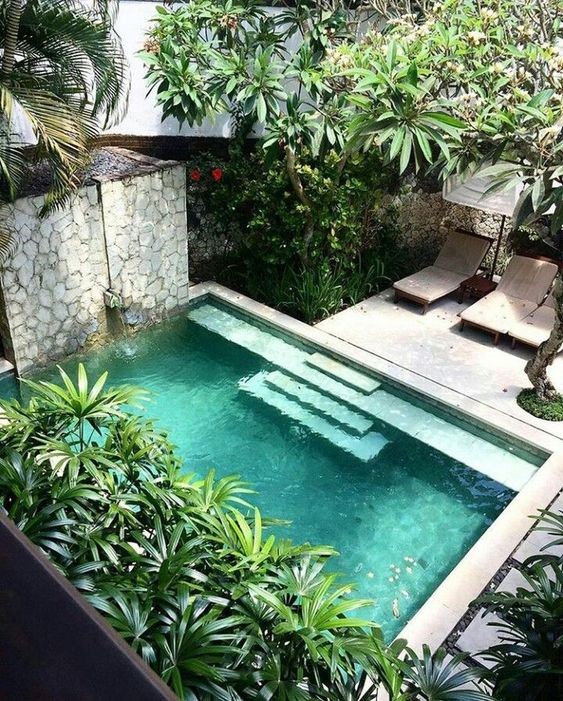 22. Wants to have a swing frame
Swing in your garden and experience the beauty of nature in the breeze.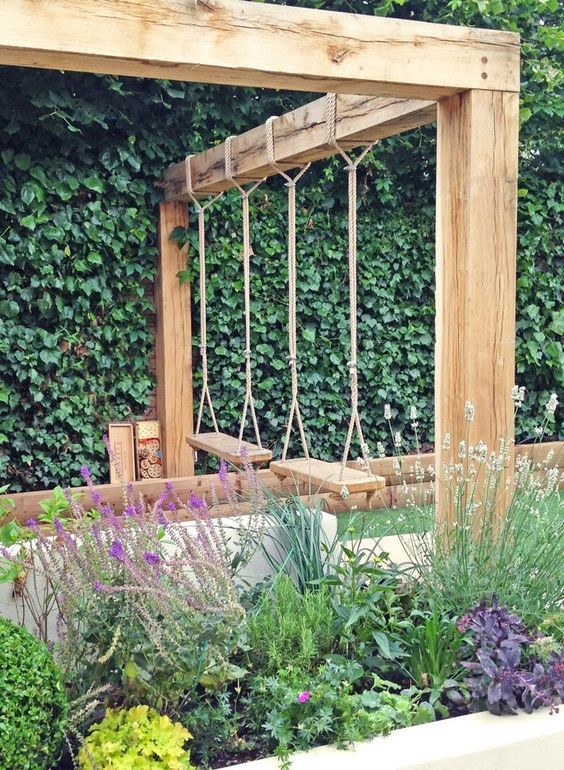 23. Shaded walls can help you cover the garden
Do you like the mystery of the garden?
It is best to build a wall around the courtyard.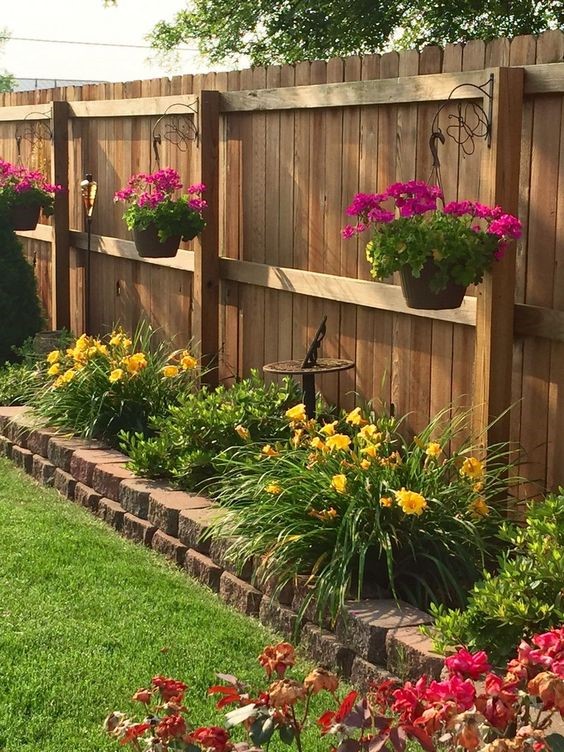 24. Cleverly combined with cobblestone carpet and nature
Cobblestones usually represent a natural style, and you can't ignore them.
There is a cobblestone carpet to make your garden more natural.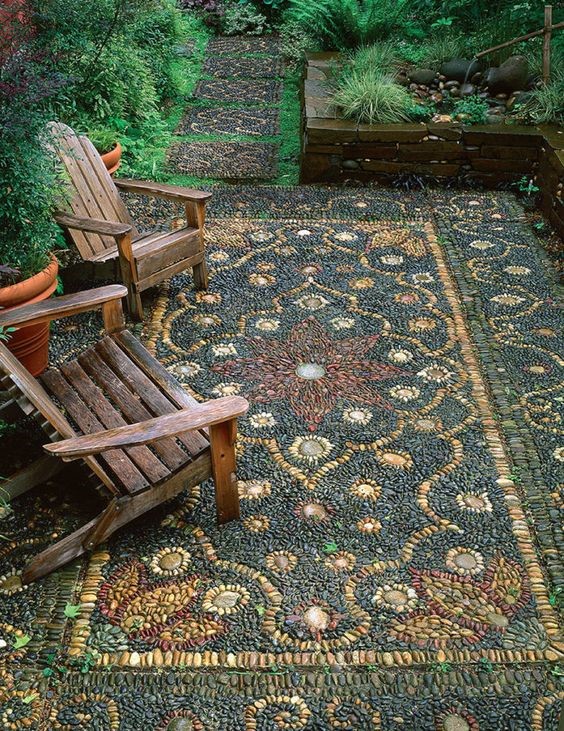 25. The sofa bed is at the end of the path
Choose a place where you can add a sofa bed, in the middle of the tree, and sleep with nature.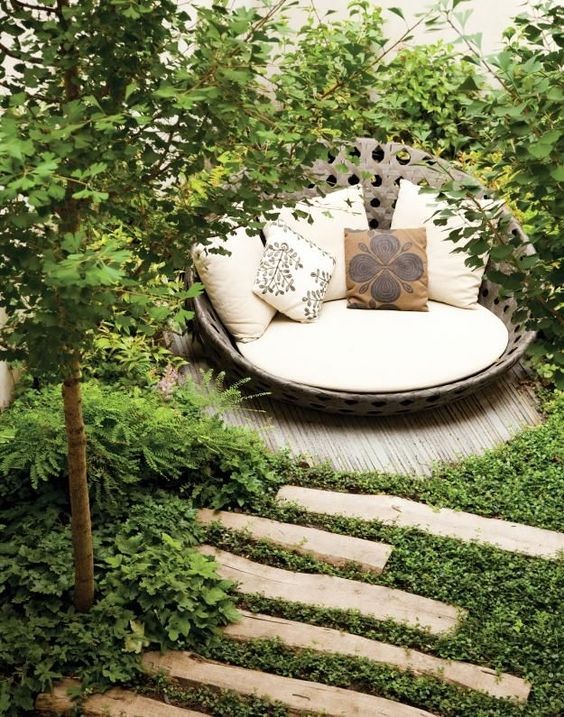 26. Planting labels to help you remember
Forgot what I used to grow up?
Make planting labels with old wine stoppers to help you recall the crops you grow.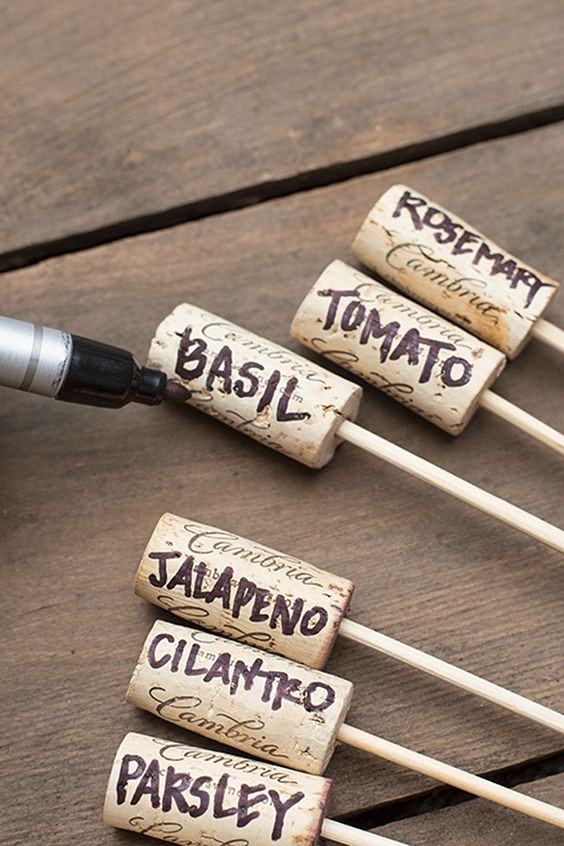 (https://homebnc.com/best-diy-garden-crafts-ideas/)
27. Make a small waterfall yourself
Make yourself a small waterfall, beautiful and moving.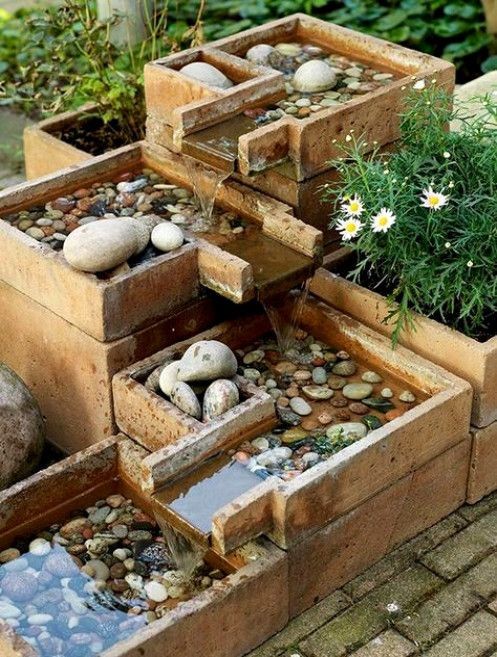 The garden is the most natural area of the entire family environment. This area gives a feeling of peace, freedom, and comfort.
I hope that after reading these 27 tips, I have more ideas for transformation.
If you already have some inspiration, do it yourself!